I was bored? So I was looking at a handful of black and white pictures of Jensen. *G* Then after a very long time the spam bug hit. I looked for my hundred usual suspects, lol. So here we are-no spoilers here either.
Enjoy!!!
*Disclaimer*
I will not be held responsible for spontaneous combusting, computers shorting out, marbles rolling, brain cells frying, ovaries exploding, and the like. *Passes out drool bibs, and fire extinguishers* And please make sure that your health insurance policy is caught up ;-) Randomly-any blindness due to looking directly at the Pretty is not my fault-I only bring it! Please note that should you go to special hell you are responsible for your own transportation/tickets/bus passes. And once again this is not dial-up friendly-sorry! Hot-linking is evil-don't do it please!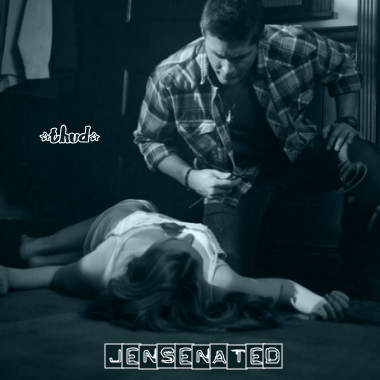 (
Black and white Jensen...
Collapse
)
Current Mood:
accomplished
Current Music: New sensation-INXS