I snagged caps earlier today so he we are! Buckle up there be porn ahead! For those of you who haven't seen this episode yet? Please to not be clicking on the link. For everyone else?
Enjoy!!!
*Disclaimer*
I will not be held responsible for spontaneous combusting, computers shorting out, marbles rolling, brain cells frying, ovaries exploding, and the like. *Passes out drool bibs, and fire extinguishers* And please make sure that your health insurance policy is caught up ;-) Randomly-any blindness due to looking directly at the Pretty is not my fault-I only bring it! Please note that should you go to special hell you are responsible for your own transportation/tickets/bus passes. And once again this is not dial-up friendly-sorry! Hot-linking is evil-don't do it please!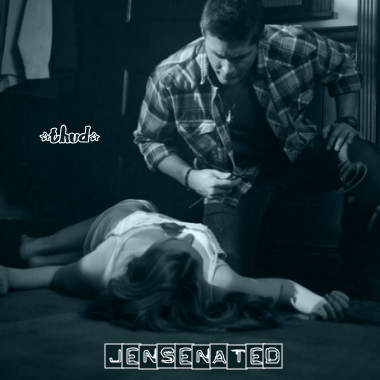 (
Heaven Can't wait...
Collapse
)
Current Mood:
accomplished
Current Music: Lets go crazy-Prince